About
Intellifit was a 3D body scanning technology that used low power radio waves to construct a 3D model of a person. That model was used to extract body measurements. The body measurements were used to help customers find great fitting clothing. While at Intellifit I was the VP of Engineering, responsible for all of the software for the website, kiosk and 3D scanner. Check out some photos and videos below to see it in action. One of our business models was to create mall kiosks throughout the country and partner with stores to drive better qualified shoppers who had a list of products in their sizes.
We worked with Levis in the US and Japan to help their customers find better fitting jeans.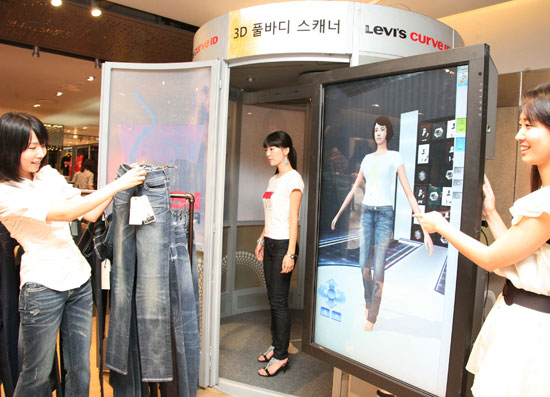 We also designed a concept store that was like "Build-a-Bear" for women's jeans. You could come in, get measured and then design your own custom fitting jeans.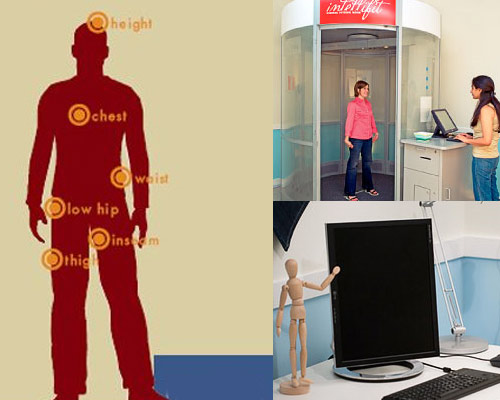 Focus areas
Data analytics
Product analytics is the practice the process of collecting, analyzing and interpreting data to improve product development and inform business decisions.
Product Discovery
Product discovery is the iterative process of exploring, testing, and validating ideas to create a product that meets customer needs and solves business problems.
Requirements Gathering
Requirements gathering is the process of defining and documenting the needs and expectations of stakeholders for a product or project.
Roadmap
Product roadmaps are high-level plans that outline the vision, goals, and features of a product over time to align stakeholders and guide development efforts.
Project Delivery
Project delivery is the process of completing a project and delivering the results to the client or stakeholders. It involves planning, executing, monitoring, and controlling project tasks to ensure they are completed on time, within budget, and to the required quality standards.
Strategy
Product strategy is the plan and approach for developing and positioning a product in the market to achieve business goals and meet customer needs.
Team Building
Paragraph of text beneath the heading to explain the heading.